Amber Helt
Rooted in Writing
Amber Helt owns Rooted in Writing, an editing company with a heart for growth. She has experience working in all publishing environments: traditional publishing, independent publishers, and one-on-one projects with self-publishing clients. She believes that all authors deserve an editor who is a fan as well as a coach. She specializes in speculative fiction: fantasy, science fiction, dystopian, and paranormal. As an enfranchised reader and expert member of the speculative fiction indie market, she's devoted to creating a lasting relationship with her authors as they launch their careers.
Amber is also the coordinator for the EFA's North Texas chapter.
At Rooted in Writing, we strive to be gardeners, not florists. A florist takes the flowers you've gathered and arranges them for you in a beautiful bouquet. It's everything you wanted, but in a few weeks it dies and you have to go back for a new bouquet. As gardener-minded editors, we want to not just prune and arrange your words but give you the tools and nutrients needed to flourish in future seasons with new books. We'll work with you to improve your writing craft and industry knowledge in addition to polishing and pruning your novel. All editing projects, regardless of service, include book launch consultations for publishing. When you succeed, we succeed.
We help authors take a step back from their creative work to survey their publishing potential; we're helping authors see the forest through the trees.
---
"Amber was phenomenal and a joy to work with. She left me thorough edits, and always worked with me to create the best possible product and outcome. She suggested changes but never altered my voice or my story. I respect that a lot. I'm very satisfied with our edits together and would definitely recommend her." — Job Merkel, client
---
🌱 You can read more about my authors' experiences here.
BACKGROUND
Amber has her Bachelor of Arts in creative writing from John Brown University with study tracks in the French language and linguistics. She has worked in a variety of publishing capacities, including working as an editor in NY houses and interning with literary agencies. In 2015, Amber decided to take her passion for the written word out of the bullpen and into relationships with authors directly by creating her own editing agency. When she's not editing, Amber enjoys writing dark fantasy and dystopian fiction.
SERVICES OFFERED
Developmental editing • manuscript evaluations • line editing • copy editing • proofreading • e-book design and formatting • writing coaching • indie author launch mentoring
GENRES ACCEPTED
Fantasy • General Fiction • Historical Fiction • Mystery • Science Fiction • Short Stories • Thriller • Young Adult • Paranormal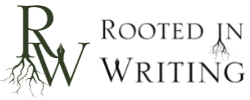 Helping authors see the forest through the trees.
Email: amber@rootedinwriting.com
Years in the field: 9
Years freelancing: 7
Amber Helt