Chris Morton
Isn't That Write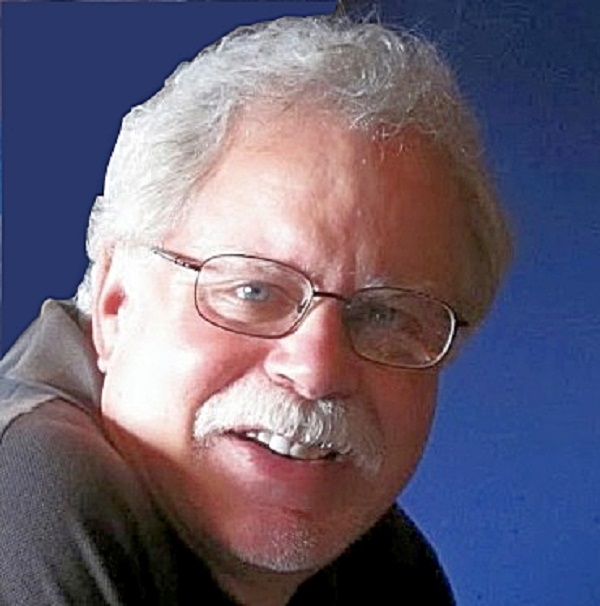 There may be a place to write like Jackson Pollock painted, but it's not in the world of B2B and B2C communications. Logic flow counts!
Empathy – Like you, I've been exposed to problems organizations face every day. This means I likely have some insight regarding your communications problem. But my being able to clearly see it from the point of view of your clients and prospects is of even greater value.
Real-World B2B/B2C Experience – I've enjoyed a multi-year documentation stint at Hewlett Packard, and have been the marcom director for both a software / services entity and medical imaging device startup. As a copywriter, layout artist, and marketing strategist, I won two advertising awards when promoting my computer reseller / consultancy business via direct mail and a regional B2B magazine.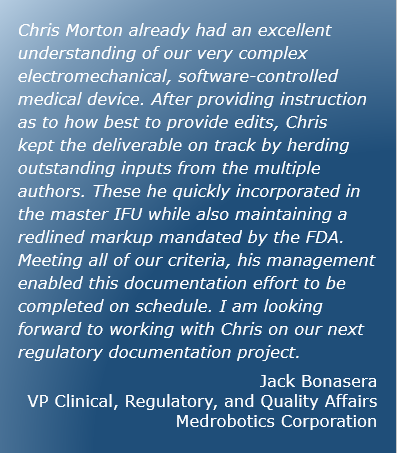 Value-Add – I always strive to provide exceptional value to my clients, hence their eagerness to recommend me—even as they move to other companies. Often I'm able to make process improvement suggestions that potentially result in cost-reduction or gains in workflow efficiency. I end up becoming your adjunct business partner—an extension of your internal staff—but don't cost your organization as much as an employee.
My monthly relationship with Imperva began when I was chosen from over 65 other EFA candidates in 2014. Below, highly regarded marketing VP and business author Tim Matthews (now with Exabeam) sounds out about all I've provided his content creation team.


Known for raising the bar throughout my career, I'm well-accustomed to working with executives, project managers, product marketing managers, and subject matter experts to meet tight deadlines. Leveraging my skills as a technical writer, marketing person, and user experience advocate, I'm a substantive editor, line editor, author, copywriter, ghostwriter, proofreader, and graphic layout artist.
Readership Range – For you and your organization I'm able to create, edit, layout, and proofread all types of documents, manuals, marketing collateral, and web content for audiences ranging from physicians to engineers, CTOs to CIOs, developers to operators, and end users across many B2B/B2C realms.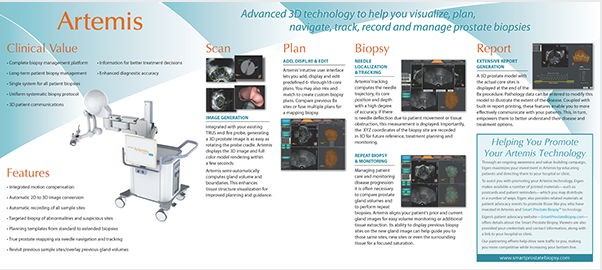 Designer, copywriter, and producer of Eigen marketing collateral set,
IFU, and instructional video. Click image to see more portfolio samples.


Being extraordinarily diverse, I've worked on outward-facing collateral for topics ranging from market research analytics and shale exploration to PLCs, x-ray based sulfur detectors, variable-frequency drives, and popular music. Early on I was a copywriter for radio, newspaper, and trade magazine advertising.
I remain very grateful for those and many other terrific opportunities during my career.
Today I edit scientific collateral for a medical quantitative image analysis company, provide varied editorial services to three cloud security firms, and perform ancillary copywriting while proofreading direct mail for a well-recognized health care entity—among other projects.
For a medical robotics company I update its IFUs (using InDesign) and create PDFs for FDA-mandated document control. As with other clients—and increasing my value-add proposition—I offer methods by which the organization can potentially streamline its processes and reduce costs.
Then there is a current 400-pp. paint and coatings market analysis targeting a global business readership. The specialty chemicals consultancy charged with its creation had several authors. Extending beyond my initial assignment of single-voice unification, the report required substantive editing, complex reformatting, large-scale table manipulation, and PDF conversion—in addition to compilation of its cover, table of contents, and many chapters.


Following in the footsteps of my forebears as an autodidact—plus having the Renaissance mind of an engineer, lawyer, and artist—I'm a fifth-generation family member to work in the US publishing realm. I can instantly spot a typo, for which the revered author of Business Writing in the Digital Age thanked me when I discreetly notified her of a glaring error on her website.
I strive to be a good steward of the English language while keeping an eye on changing trends. I'm very much in agreement with Harvard linguist Steven Pinker that the "curse of knowledge" results in much bad writing. My style follows that of William Zinsser and the inimitable Sgt. Joe Friday—coupled with a bit of David Oglivy as appropriate.
How may I be of assistance to you?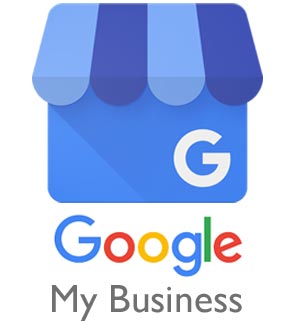 While editing the work of many an aspiring web content writer, I also coach them as to how to hone their craft (yes, writing is a craft). Along with considering an author's argument, logic, organization, and clarity/accuracy of expression, obviously good grammer 'n' speling count (sic). And I diligently work to stamp out, eradicate, destroy, and and otherwise abolish redundant redundancy. ;<)
Paying It Forward – After creating the paint and coatings report, I shared about my advanced troubleshooting of MS Word in Wrangling the Word Unwieldibeast, a long-form article on LinkedIn. There I enjoy sharing knowledge to assist the business community at large. I do the same in the EFA's Freelancer bi-monthly newsletter and in several online forums.
How may I provide writing, editing, design,
or coaching assistance to you and/or your team?



I'm a PowerPoint master who has edutained thousands from such diverse entities as Bank of America, the FBI, and Lucent. I've done private Windows networking training sessions for Boeing, Exxon-Mobil, and Dow Chemical. While serving as the entire editorial/production staff of a monthly PC journal, I've been a freelance tech editor for a Que software book (Using CorelDRAW! 5) and Microsoft—over 100 of my edits were published in three of the latter's user manuals.
I've received letters of commendation from Autodesk's (AutoCAD) VP of marketing, the executive editor of Ziff-Davis' Windows Sources magazine, and the founder of Aldus Corporation—the latter having spearheaded the personal electronic publishing revolution with its popular PageMaker software.
I have portfolio samples at these online locations:
Click to see a list of links for a few articles I have either edited or ghostwritten in recent times.
Money Talks – "Wow!" you say, "I'll bet Chris commands a rate that is beyond my budget." No—take it from Aggie Lotz, VP of The ChemQuest Group: "Chris has a top-notch work ethic and superb substantive editing skills. He delivers on time without prompting and has a thorough grasp of editing assignments with minimal instruction. Plus, he charges a reasonable fee."
Going well beyond an old-school resume, click my logo below to view my extensive LinkedIn profile. Borrowing from the late Paul Harvey, there you'll find "the rest of the story…GUH-day!"
Averill Park, NY
US
Cell phone: 518-257-2169
Primary email: isntthatwrite@gmail.com
Years in the field: 25
Years freelancing: 25
Chris Morton